The Silk Road was a site that sold all manner of illicit drugs. You could only get to it via an anonymyzing browser, like Tor.
And then its URL was http
:
//
silkroadvb5piz3r.onion/
Now that the FBI has acted, this is what you see at that URL viaTor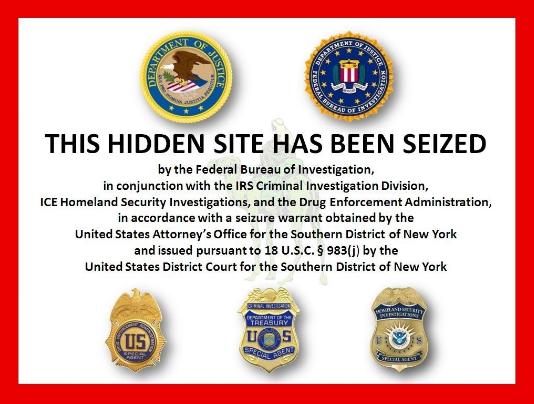 The seizure is attributed to the FBI, DEA, IRS and Homeland Security.
Besides illicit drugs, users were in to selling banking Trojans, pirated content, and hacked accounts at Netflix and Amazon.
The owner Ross Ulbricht, a San Francisco resident, has been arrested, and included in the allegations is a charge of attempted murder by hiring a hit man to take out somebody threatening to leak a list of its users!
Brian Krebs has
good coverage on the arrest and charges